What is a film jury? At film festivals around the world, a selection of accomplished filmmakers and other film professionals are selected to watch a series of films and award one as the best film in the program. Jewish Film Institute's programming staff will selects a group of High School students to award the annual Youth Jury Prize for Best Short Film at SFJFF.

Click Here To View Past Winners On The JFI Awards Page
The Jewish Film Institute's Youth Jury Program is supported in part by funds from Wells Fargo.
The Jewish Teen Education and Engagement Initiative (Teen Initiative) is a project of the Jewish Community Federation and Endowment Fund with generous support from The Jim Joseph Foundation and local funders.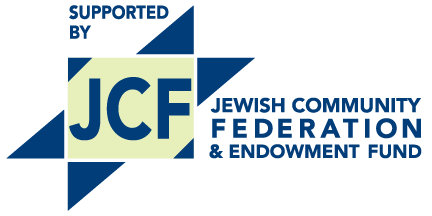 REQUIREMENTS
Jurors must be currently enrolled in High School.
Jurors must be able to attend the monthly meetings on Sundays to prepare for the festival award ceremony and Q&A with the winning filmmaker. The third Sunday meeting will also provide an opportunity for the teens to write reviews of the short films to be included in our blog.
All meetings will be held in VIRTUALLY.
If jurors successfully attend all 3 virtual meetings and the selection process, they will recieve a $150 stipend.
Representatives from the jury will be chosen to present the Youth Jury Award to the winners.
PROGRAM BENEFITS
Accepted applicants will have the opportunity to:
View a wide variety of Jewish related films (narrative, documentary and animated shorts) that you may never have otherwise had the chance to see. Food and refreshments will be provided during jury meetings.
Recieve a Next Wave pass to the San Francisco Jewish Film Festival for you and two friends.
Gain insight into the process of evaluating quality films, working with JFI's staff of award-winning working filmmakers, and engage in meaningful discussions around the films.
Volunteer at the San Francisco Jewish Film Festival and meet other film enthusiasts (if applicable).
Network and make connections to aid future endeavors in the film world.
Participate in a program that will stand out on college applications and resumes.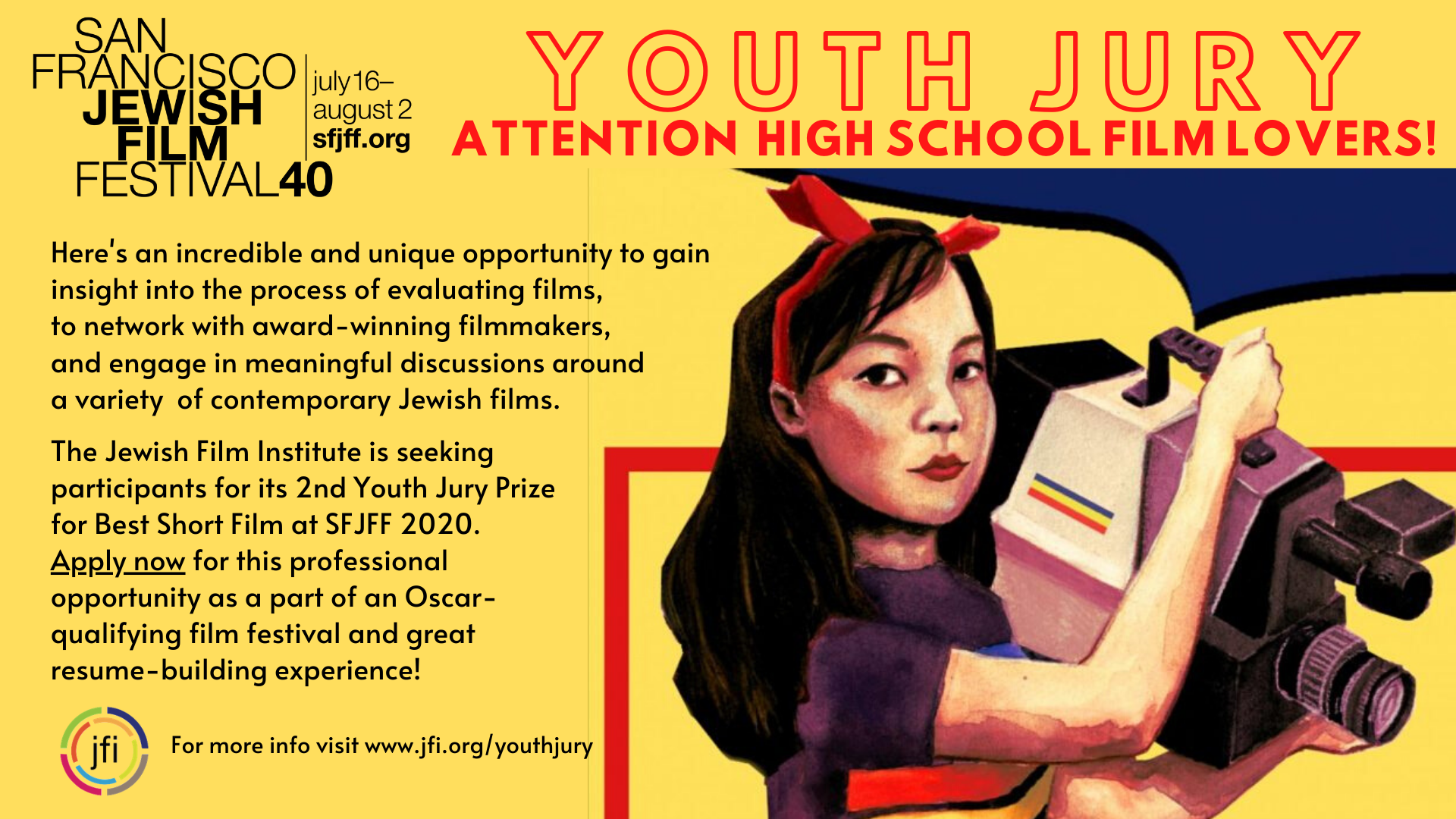 The Jewish Film Institute's Youth Jury Program is supported in part by funds from Wells Fargo.